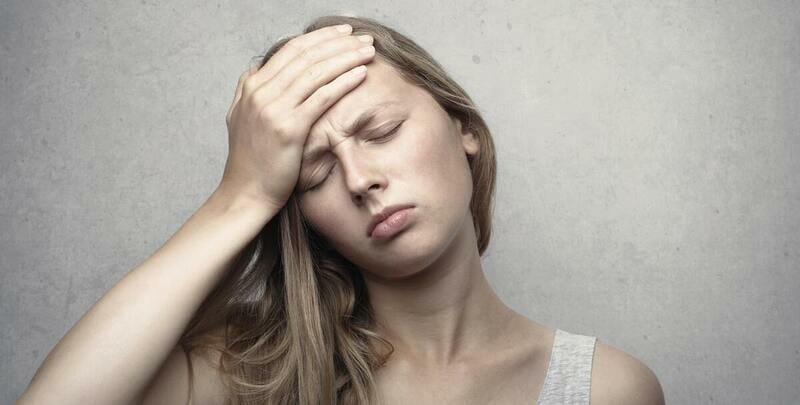 How to Test for Carbon Monoxide in Your Home
Carbon monoxide (CO) testing is crucial for households with a natural gas supply. Dubbed the silent killer, it's easy to see why you want to be prepared for a potential CO leak at home.
If you use natural gas, or have a wood-fuelled heater, it is essential to get your appliances tested regularly. The burning process produces carbon monoxide, a toxic gas that is invisible, tasteless and odourless. It's impossible to detect without an air test or by installing a CO detector.
That's why gas appliances such as space heaters and log fires require a flue or exhaust fan, and traditional fireplaces need a chimney. All of these appliances and devices are potentially dangerous without the correct ventilation. Carbon monoxide testing is essential if you're after additional protection and awareness.
Carbon monoxide exposure is something to avoid. Let's take a closer look at signs of carbon monoxide leaks and poisoning and the best ways to detect the presence of a CO leak in your home.
Are You Suffering from CO Poisoning?
If you are experiencing flu-like symptoms without a fever you might be suffering from carbon monoxide poisoning. The severity will depend on just how strong the carbon monoxide leak is, as high levels of exposure will put your body under far more stress than a slow leak.
For anyone suffering the below symptoms, promptly exit your home. If you feel seriously unwell, contact your GP or emergency services. You can also shut off your mains gas supply at the meter box simply by turning the valve horizontally. Also switch off gas appliances within the house, first.
To determine if there is a CO leak in your home, you will likely be suffering from the following symptoms:
Headaches
Dizziness
Chest pains
Fatigue or tiredness
Stomach pains, nausea, vomiting
Confusion
Loss of consciousness
The severity may vary, while other symptoms are not uncommon. Carbon monoxide poisoning is not something to ignore.
It's also a concern if everyone in the household gets sick at the same time, including pets. Be sure to promptly act if anything seems amiss while a gas appliance is running.
How much carbon monoxide is it safe to be exposed to? It depends on the size of the room and how efficiently your ventilation works (e.g. exhaust fans). But keep in mind that the smaller the room and more closed off it is, the more dangerous the CO leak will be.
What are the Signs of a CO Leak?
Even if you're yet to perform carbon monoxide testing or install a carbon monoxide detector you can look for signs of a possible CO leak. The important thing is knowing what to look for if you're using fuel-burning equipment, such as:
Soot stains or marks around your gas appliances, such as a stovetop or fireplace.
Smoke buildup when you use your wood fireplace (a clean chimney should always have an upward draft).
Condensation buildup on windows near gas appliances.
Yellow or orange flames on a gas stovetop. Burners should emit a blue flame when working properly.
Pilot light blows out (or flickers) frequently.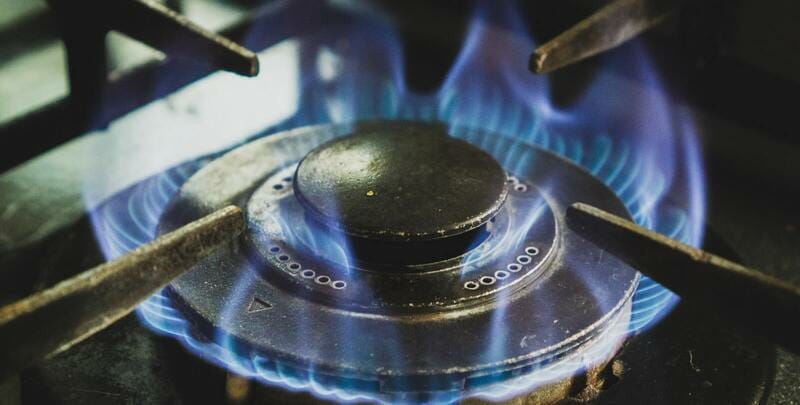 What Appliances Can Potentially Leak CO?
To keep your family safe, it's crucial to be aware of the potential sources of carbon monoxide leaks. But what appliances can potentially leak carbon monoxide?
Here are some common items and appliances that can potentially leak carbon monoxide:
Furnaces and gas heaters: Gas furnaces, space heaters, and other heating systems can produce carbon monoxide if they are not properly maintained or if there is a malfunction. Regular inspection and maintenance are essential to ensure they operate safely.
Fireplaces: Wood-burning or gas fireplaces can emit carbon monoxide if there is incomplete combustion. Ensure your fireplace flue is functioning correctly and have it inspected annually.
Stoves and ovens: Gas stoves and ovens can produce carbon monoxide if the burners are not adjusted correctly or if there are leaks in the gas lines.
Water heaters: Gas water heaters are another potential source of carbon monoxide. Regular maintenance and proper ventilation are essential to prevent leaks.
Generators: Backup generators that run on gasoline, propane, or diesel can emit carbon monoxide. Never operate a generator indoors or in an enclosed space.
Vehicle exhaust: If you have an attached garage, be cautious when running your car inside it. Carbon monoxide from vehicle exhaust can seep into your home if the garage is not adequately ventilated.
Blocked vents or chimneys: Blocked vents and chimneys can prevent carbon monoxide from properly venting outside. Regularly inspect and clear these pathways.
By being aware of these potential sources of carbon monoxide and taking preventive measures, you can help protect your home and loved ones from this silent but deadly gas.
Faulty gas appliances are dangerous if ignored. Regular carbon monoxide detectors and proper maintenance on heating systems, hot water systems and ovens/cooktops are crucial for a safe and healthy living environment.
Different Testing Methods for CO Leaks
There are several ways to test for carbon monoxide in your home. It is something that should be consistently monitored, even if you don't detect signs of a CO leak.
Unlike natural gas or LPG (liquid petroleum gas), carbon monoxide gas has no odour or taste. Unfortunately, it will impact your health before you realise there's a leak.
Here are the best ways to conduct a carbon monoxide test.
Electronic Carbon Monoxide Detector
This type of CO detector can be hard-wired to your electrical system like a smoke alarm. Electronic carbon monoxide detectors often have other functions, too, such as detecting smoke and heat. If you're installing carbon monoxide detectors they should be on every floor of your home. They should also be installed high on the wall because CO is lighter than air.
Battery-Operated Carbon Monoxide Detector
These units can also be installed on every floor of your home, and you can choose a model that also detects smoke and heat. The advantage of a battery-operated unit is that it will still work during a blackout, but make sure you change the batteries regularly.
Portable Carbon Monoxide Meter
A portable CO detector can be useful for detecting carbon monoxide levels near all gas-powered appliances. It's a handy way to check every room of the house. These units can be hardwired with battery backup, or you can choose a battery powered model.
Professional Carbon Monoxide Air Test
Heating, ventilation and air conditioning (HVAC) professionals have several methods for doing carbon monoxide testing. The most common method a professional will use is an ambient air tester, which will give a digital readout of CO levels. Another method is a pump-driven analyser, which is particularly good at locating the appliance causing the problem. The most powerful unit is a combustion analyser, which will not only detect CO leaks but measure the oxygen and carbon dioxide in the air.
Litmus Paper
You can use a chemical indicator, such as litmus paper. The litmus paper turning blue indicates the presence of carbon monoxide.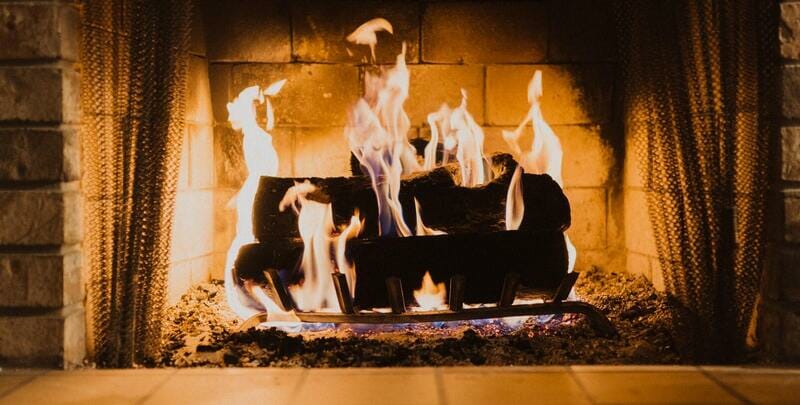 Why Should I Do a Carbon Monoxide Test?
Quite simply, if your household uses gas-powered appliances or wood-burning heaters you must check for the presence of carbon monoxide gas. If you don't have a CO detector, contact a HVAC professional soon to get your appliances and devices tested.
Make sure you do carbon monoxide testing if you use any of the following:
Gas stove
Gas-powered clothes dryer
Gas water heater
Gas-powered fireplace
Wood-burning fireplace
Wood-burning stove
Portable fuel-burning heaters
Charcoal/gas grilles
If you've got an attached garage, never leave vehicles running. Additionally, appliances designed for the outdoors are not meant for indoor use, including barbecues and outdoor heaters. Always follow manufacturer instructions. Never use gas appliances if damaged or faulty.
Installing CO detectors or scheduling carbon monoxide testing can be a life-saving decision and it should be made now – for your family's sake.
Please note: This information is provided for advice purposes only. Regulations differ from state to state, so please consult your local authorities or an industry professional before proceeding with any work. See our Terms & Conditions here.
---