Split System Service
Everyone wants to enjoy quick and easy climate control. You want to feel cool comfort on a hot evening after work, while you want to experience relaxed warmth on a cold winter's morning. And the great thing is you can enjoy both with the convenience of a split system reverse cycle air conditioner.
A reserve cycle split system is a fantastic way to heat or cool a specific space at home. Each unit runs on its own circuit for temperature independence, while everything can easily be controlled with the press of a button or remote control. With the right model and capacity range, year-round performance and target temperature control are guaranteed.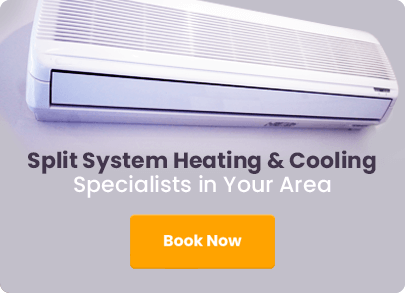 Comprehensive Services For Split System Air Conditioners
If you're wondering how to achieve the most out of your reverse cycle split system, wonder no more.
All you have to do is contact Metropolitan Air Conditioning for regular maintenance and servicing. Our licensed technicians provide a high level of service across all areas, from the installation of a new split system to servicing an existing unit.
Customers will receive professional, efficient and thorough service from our team. Key aspects of the job include:
Assessing refrigerant gas levels/re-gassing if necessary
Filter cleaning
Testing thermostat performance and accuracy
Fault finding and repairs
Outdoor unit cleaning
Replacement and installation services
If you're after fully licensed and qualified split system services, give Metropolitan Air Conditioning a call today. Our team can answer all your questions and provide quality solutions that will lengthen your system's lifespan and save you money in the long run.