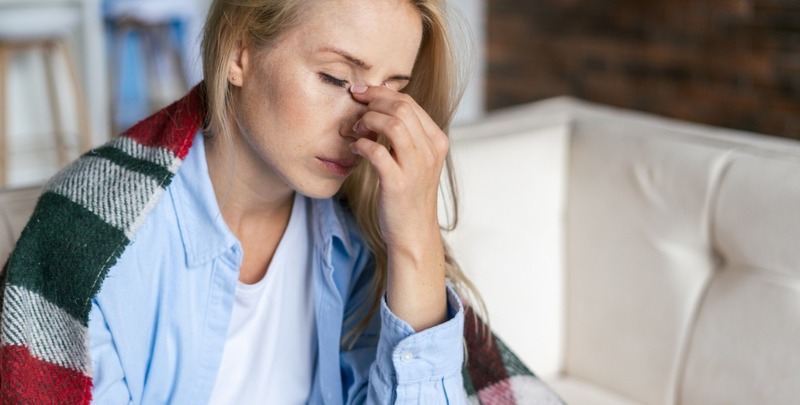 Air Conditioner Gas Leaks and What To Do About Them
From heaters to hot water systems, gas leaks from major home appliances can pose a significant danger to homeowners and their families. And like other gas appliances, air conditioning units are not immune to this issue either.
Vital to providing indoor comfort in hot and humid conditions (and during the cool winter months if you have a reverse cycle system), air conditioners have become an essential appliance in many homes.
However, gas leakages can occur over time. For the safety of you, your family and your home, it's crucial to know what you need to do if you find yourself with gas leaking from your air con. So let's look into it further!
Is an Aircon Gas Leak Different?
When you think of appliance gas leaks, you'll likely think of natural gas or even carbon monoxide leakages from a gas heater or kitchen cooktop. In the case of air conditioning systems, the big issue is refrigerant gas leaks, a different kind of substance altogether.
In the 1990s, the chemical R22 (perhaps better known as Freon) was used as the primary refrigerant in residential air conditioning systems. However, by 1996, Australia had begun the process of phasing R22 out of use, a process that continues to this day. There are two main reasons why R22 no longer gets used in air conditioners:
The chemical is a hydrochlorofluorocarbon (HCFC), notorious for severely depleting the ozone layer.
Freon gas leaks can be highly dangerous to humans, resulting in everything from nausea, to increased heart rate and even asphyxiation.
A basic rundown of recent events in the phase-out timeline goes as follows:
As of 2010, manufacturers have ceased using R22 as a refrigerant in new air conditioning systems.
From 2020, HCFCs imported into Australia can only be used to service existing air conditioning systems. By 2030, Australia will cease the importation of R22 into the country completely.
Though R22 is no longer used in new air conditioners, there may be some existing units coming to the end of their life that do still use it. Nowadays, most new air conditioning systems have made the switch to R32 refrigerant. It's a switch that is far less damaging to the environment, but not completely free of dangers.
Whatever refrigerant your air conditioner uses, it's important to know that while gas leaks are not common, they can happen, and are easily identifiable.
What Not to Do When Gas Leaks Occur
Air conditioner refrigerant leaks can occur for a number of reasons. They include:
Substandard air con installation
Corrosion has damaged the heat exchangers
There are mechanical problems with the refrigerant lines
Leaky control valve connections
Poor or insufficient air conditioner maintenance
No matter what the cause, the most important thing to not do when dealing with air con gas leaks is try and fix them yourself.
Legally, you're not allowed to fix them anyway. Under Australian Refrigeration Council regulations, you must hold a Refrigerant Handling Licence to handle refrigerants or work on systems that use them.
Four Things to Do During an AC Gas Leak
Protecting yourself, your home and your family is crucial when it comes to any form of gas leak. So now, let's look at four things you should do when a gas leak occurs.
1. Shut Off the Air Con
Step one in successfully dealing with a possible air conditioner gas leak is to switch it off ASAP. Just shut it down completely. Thankfully, shutting down your air conditioning system is pretty straight forward. Simply find the power switch or the circuit breaker and flick it to the off position. If in doubt, always consult your instruction manual or a licensed professional.
2. Open the Windows to Improve Ventilation
Step two when dealing with gas leaks from the air conditioner is to get the windows open. This is the safest and most effective way to improve ventilation throughout your home. Opening the windows enables circulation of fresh air throughout your home, which can help to minimise the concentration of airborne gas.
Be sure to open the windows fully to maximise the ventilation. If you have windows on opposite sides of the room, open them both to generate a cross-breeze. This, too, will increase fresh air circulation.
3. Call a Licensed Air Conditioning Technician
The third step in a safe approach to dealing with gas leaks from your air conditioning system is to contact a licensed and accredited air con technician. They are best qualified and equipped to diagnose the issue and repair it effectively and efficiently.
As we mentioned earlier, gas leak repair is not a DIY job – it can be potentially dangerous and cause further damage.
A trained air con professional boasts the required skills, tools and experience to repair gas leaks coming from the system. They'll also conduct a detailed investigation of your air conditioner to identify any other possible issues and address them before they become costly problems.
4. Schedule Regular Maintenance to Prevent Future Gas Leaks
Leading on from the previous step, the fourth stage is to do what you can to prevent further gas leaks coming from your air conditioner in the future. One of the most effective measures is to arrange regular servicing and maintenance with a qualified and experienced air conditioning technician.
Keeping to a regular maintenance schedule is the best way to identify and repair any possible concerns before they escalate into serious problems. Think of it as like a medical check up, but for your air con.
While the licensed service technician is examining your air conditioner, they will typically check for any leakages, and make sure that every part or component is working as it should.
Sticking to a regular maintenance schedule and getting your air conditioner serviced at least once a year can be an effective way to keep your unit in prime condition.
Summary
Gas leaks coming from your air conditioning system are a problem that can have serious consequences for your health and your home. Dealing with the problem safely and swiftly is vital to minimising the potential for major damage.
Following these four steps will help you best address any air conditioner gas leaks:
Turning off the air conditioner completely
Opening windows and doors to increase ventilation
Calling a licensed gas fitter or air con technician
Scheduling and sticking to regular maintenance
Doing so can be essential to ensure your air con works as safely and efficiently as possible. By prioritising gas safety and taking the necessary steps when you suspect a gas leak, you have the best chance of safeguarding yourself, your home and your family.
Please note: This information is provided for advice purposes only. Regulations differ from state to state, so please consult your local authorities or an industry professional before proceeding with any work. See our Terms & Conditions here.
---